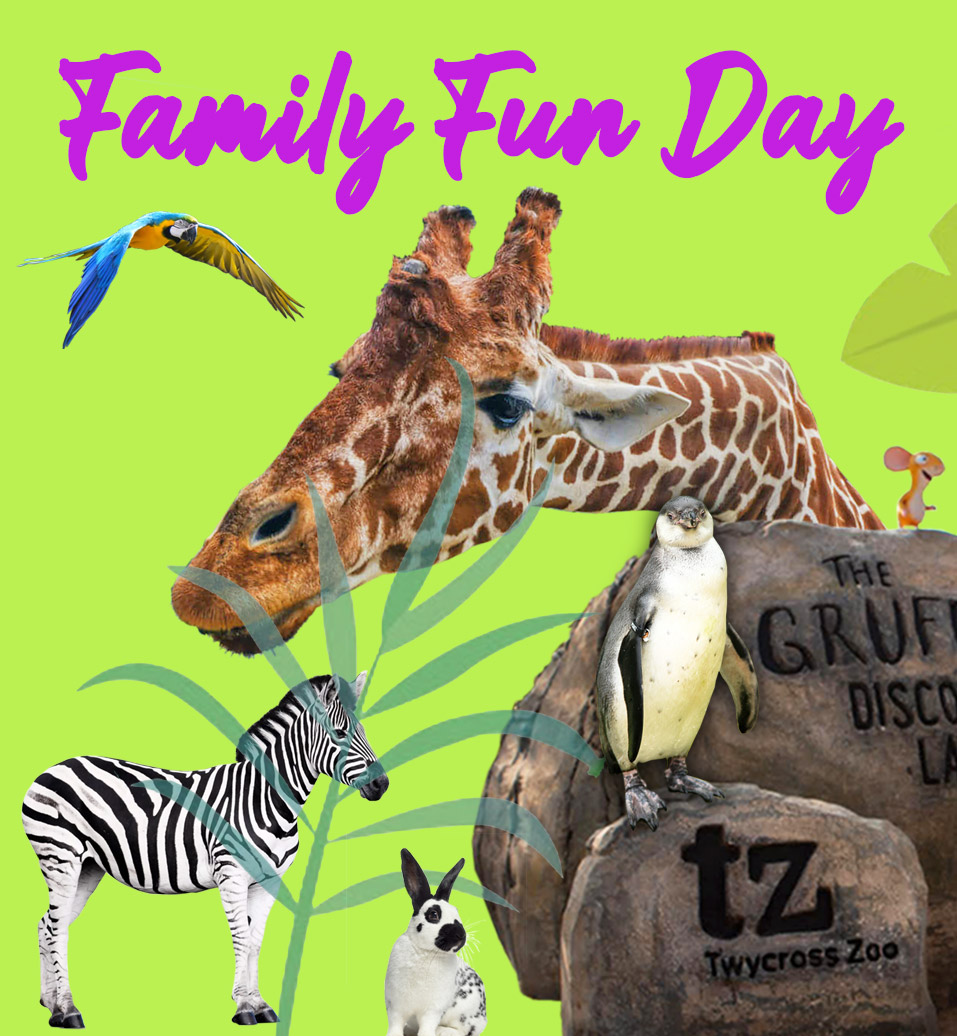 Thanks to the National Lottery, we are delighted to confirm that the next MLD Family Funday will take place on Sunday 27 November 2022 at Twycross Zoo. We will have access to an onsite function room with buffet lunch, additional children's entertainment and zoo admission.
This event is open to All UK MLD families. However, as we have limited spaces for this event and would kindly request that you only register if you intend taking up the offer, as it would be a shame if other families missed out on this opportunity.
For more information and to register for the funday, please complete the form below by Friday 16 October.
Twycross Zoo
Twycross Zoo is set in the heart of England on the Leicestershire/Warwickshire border, only four miles from junction 11 of the M42/A42 (which links the M1 and M6), making it readily accessible from anywhere in central England. The Zoo also offers free onsite parking.
Spanning more than 80 acres, the Zoo has around 400 animals of almost 80 species to see, including many endangered animals and native species in the Zoo's Nature Reserve. You can also take a stroll through the deep, dark wood and encounter Mouse, Fox, Owl and Snake in the Gruffalo Discovery Land.
Facilities
Cafés, toilets and most animal houses are accessible by wheelchairs and there is also a Changing Places facility on site.
MLD Support Association will have sole access to the Windows to the Wild suite where a buffet lunch will be served. The suite is available to MLD families throughout the day with children's entertainers joining us in the afternoon.
Again, as numbers are limited, we would ask that you only register if you do intend taking up the offer so as not to disappoint other families.
If you have any questions, please do drop us a message or to register complete the form below:
Registration form